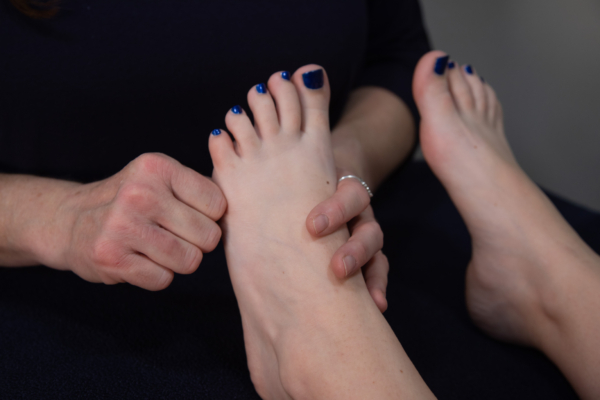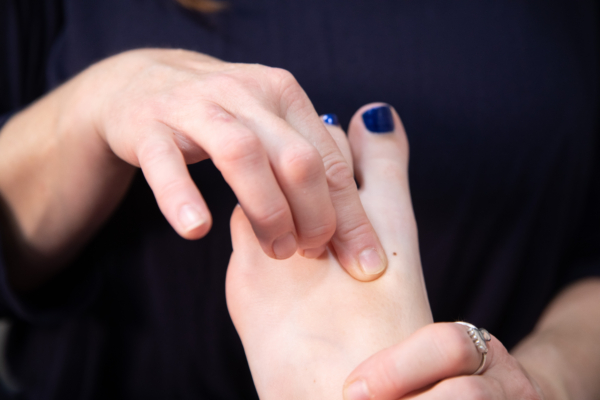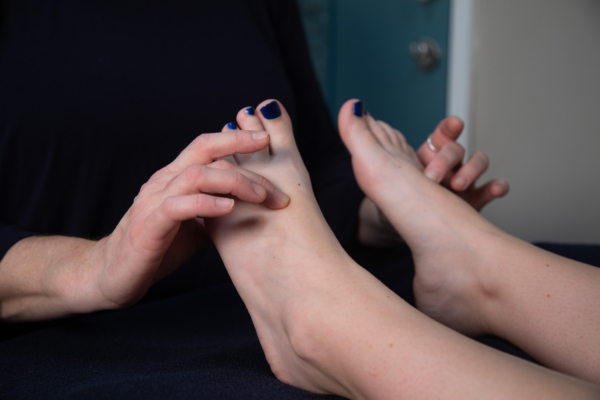 Reflexology

at Beacon Climbing Centre.
What is
reflexology?
Reflexology is a non-invasive, light touch complementary therapy that is carried out on the feet or hands. It can bring on a deep sense of relaxation and balance. When our mind and body, physical and emotional needs are in balance, it can aid and improve health and wellbeing.
Reflexology is based on the principle that specific reflex points on the feet and hands correspond to different parts of the body. The feet and hands are a mini map and a mirror of the body. Pressure is applied to specific areas that correspond with internal organs, glands and all systems of the body. By applying pressure and light touch to these reflex points, the aim is to encourage the body to restore a state of balance, this in turn supporting the body's own healing process.
Reflexology is carried out holistically, with you, the client being at the centre of the decision making and care planning at all times.
Reflexology can help with:
Release of tension and improved sleep.

Help with muscle skeletal pain.

Improved mood and increased wellbeing.
Treatments
Got a
question?
About Anwen.
Anwen is an ex-nurse and a dedicated reflexology practitioner that has qualified to the highest level and standard of training in the UK, MAR, CRM5Dip. She is also a fully qualified Orthopedic practitioner, working on releasing the body's fascia through the feet with an innovative new technique based on Thomas W. Myers Anatomy Trains. She is also an Adapted Reflextherpaist that works on the feet to treat clients suffering from spinal pain and the effects of whiplash. Anwen's background helps to provide an in-depth, holistic and individually tailored therapy for you.
Anwen is a member of the AoR (Association of Reflexologists).
The Association of Reflexologists is a professional body whose members have been trained to the highest standards, are fully insured and must undergo regular ongoing training and professional development, CPD.
Anwen is also a member of CNHC (Complementary and Natural Health Care Council). 
CNHC was set up with government support to protect the public by providing a UK voluntary register of health practitioners. CNHC's register has been approved as an Accredited Register by the Professional Standards Authority for Health and Social Care.