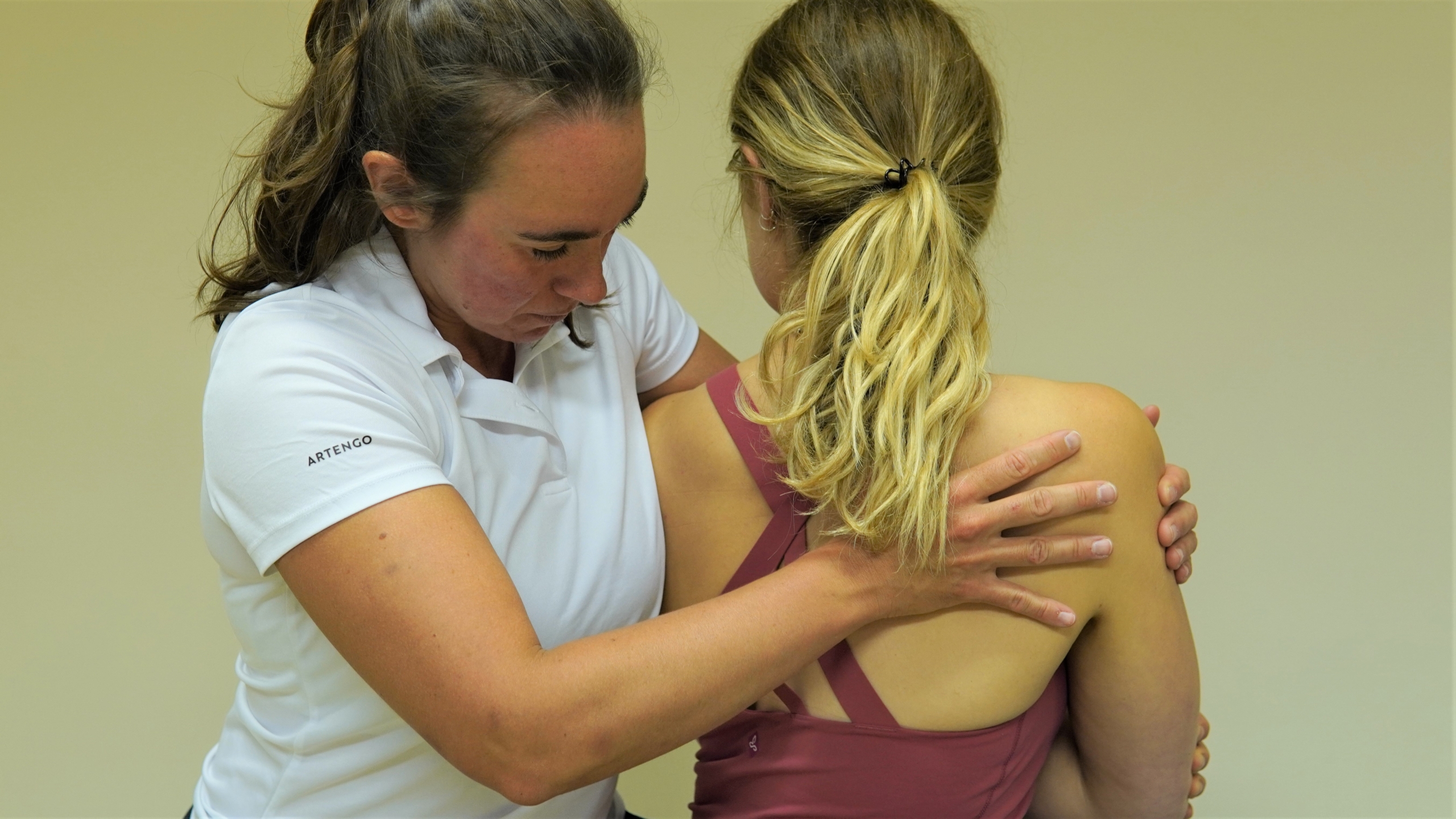 Isabelle Booker Physiotherapy
What is physiotherapy?
Physiotherapy helps to restore movement and function when you are injured or in pain. The aim is to bring relief, and also to discover and address the root cause of your symptoms so that you can prevent the problem recurring.  I treat a range of acute and chronic injuries and conditions.
Your initial assessment starts with a thorough discussion of your injury, followed by a physical assessment. This will often include assessing your posture and movement plus a more detailed examination of the body area involved.
You will also usually receive a personalised home exercise programme to guide you through the rehabilitation process.
I also utilise hands on techniques such as massage and spinal and other joint mobilisation to help reduce pain and improve joint range of movement.
Climbing physiotherapy
I have a special interest in treating climbers and helping mums return to climbing and other sports after giving birth.
Services include:
Specialist assessment and treatment of acute and chronic climbing related injuries including:
Finger joint pain and soft tissue injuries
Elbow tendinopathy
Shoulder pain and instability
Knee and hamstring injuries associated with heel hooking
Back pain
Climber MOT – Struggling with those high steps? Consistently feeling tweaky in certain areas of your body? The MOT is a holistic look at strength, flexibility, posture and movement. Discover where you should focus your attention with maintenance exercises to help your body withstand the demands of climbing. Includes a personalised plan of action.
Video movement analysis.  A personalised look at your movement on the wall from an injury prevention point of view. Injuries are often caused by the things we do repetitively. By watching how you move on the wall, we can identify movement patterns that may be contributing to your injury and you can learn some drills to correct them.
Post partum 1-2-1 assessment and tailored return to exercise plans.
I am Isi Booker, BSc hons, PGDip Musculoskeletal Medicine, HCPC reg 116582
Hello!
I am a chartered physiotherapist with a broad range of experience in both the NHS and private practice. I assess and treat a range of conditions, but have a special interest in treating climbers and helping women return to exercise post-natally.
In my spare time, I like to climb, run and mountain bike and can often be found dipping in a lake.
John: 'Just a quick note to say thanks for your treatment, it's had a dramatic effect on reducing the swelling above and below the knee'
Klaudia: 'I have to say after a couple of days I can feel the difference already, thankyou'
Paula: 'Isi has been amazing in treating me for back and shoulder pain, particularly due to feeding my new baby. She is very knowledgeable, personable and professional. I came away feeling more comfortable and in less pain. I would highly recommend Isi!'
Appointments are available Monday and Thursday at Beacon Climbing Centre, bookable online here:  Book Now
Please contact for appointments outside these times