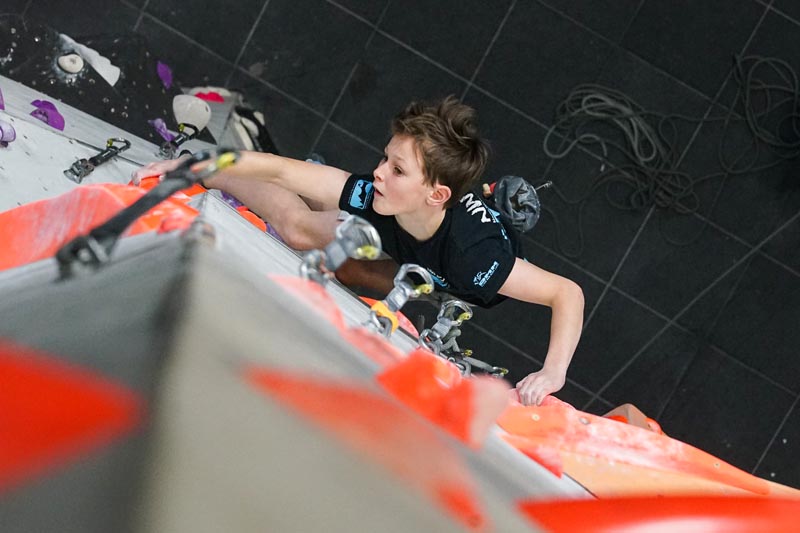 New to climbing?

Get started here!
We're not here to give you a pushy sales pitch. There's no hidden agenda. Everyone knows that keeping in shape is good for general well-being, yet it usually comes at a cost. Whether the financial implication of gym contract fees or the mental effort required to attend another boring gym routine or exercise class.
We're here to offer you an alternative.
An exercise routine that doesn't feel like exercise. A full body workout that caters for all abilities and that can be as easy or as hard as you choose to make it. An environment that allows you to work out in the same space as your kids, your friends, or even your grandparents. Our users are aged 5-80+ and our climbing is designed to cater for all levels, from first experience to elite performance. Tempted to give it a go? What's stopping you?
We're aware that starting out with something new can be daunting at first but we're here to help you out. We have various different options for getting started with climbing and if you're unsure about which is the best pathway for you, then just get in touch.
A picture

speaks a thousand words.
Looks awesome doesn't it? We could leave it there, but we do have more to tell you. We're not just about climbing. We're about people too. Our users make us what we are and by choosing to climb at Beacon, you are creating an opportunity to meet some of the best people around.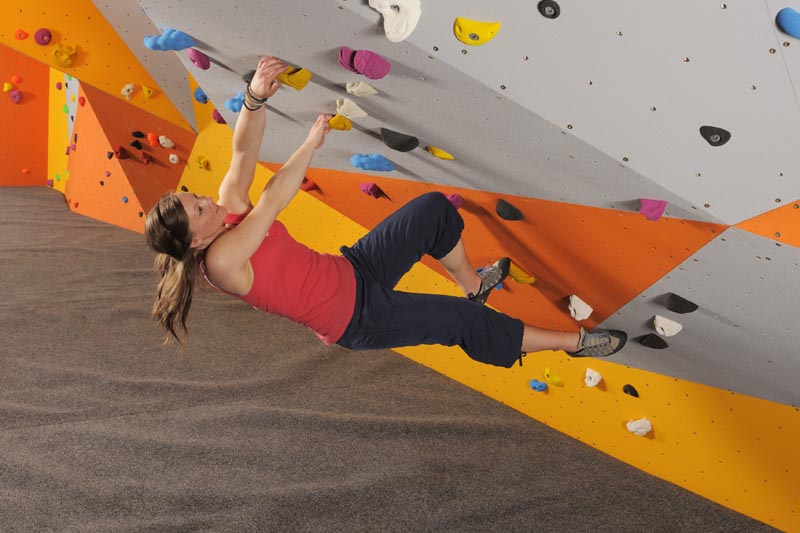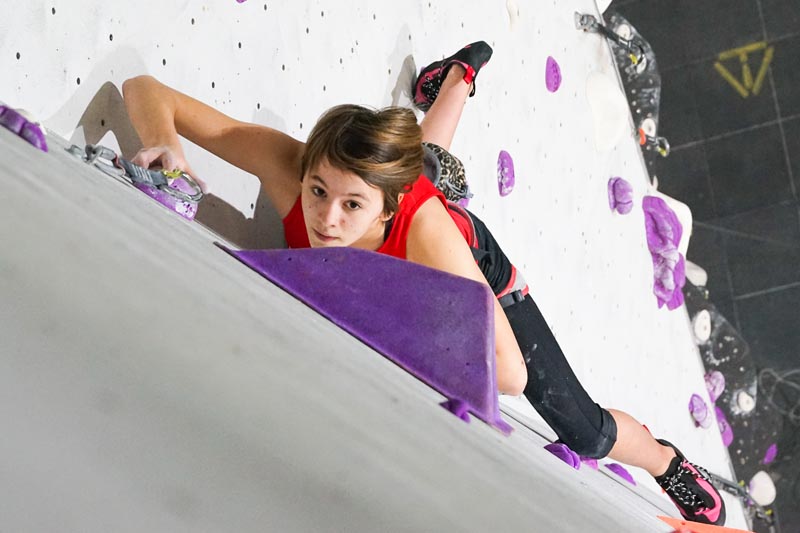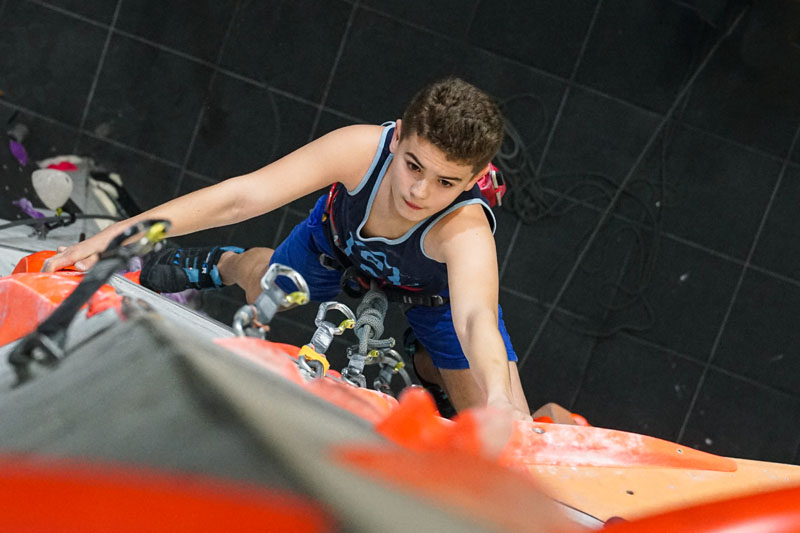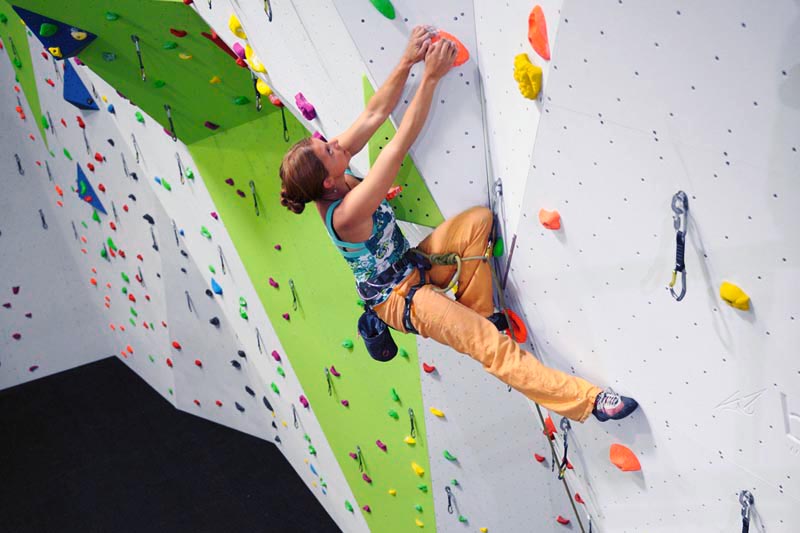 Option 1.

These starter sessions are a great way to try indoor climbing and will give you a taster so that you can decide if Beacon is for you. The sessions are operated at a level appropriate to individual age and ability and give you the chance to experience our low-level bouldering areas and our high roped climbing walls.
TASTER SESSION
From 1 hour
Minimum age 5
ADVANCE BOOKING REQUIRED
Option 2.

Bored with the gym? Try this instead! During this 1 hour induction, we'll get you started with the fundamentals of bouldering (low-level climbing above foam matting) and you'll then be able to use the bouldering areas at Beacon on your own, including during the rest of the day immediately after your induction.
BOULDERING INTRO
1 hour induction
Minimum age 18
ADVANCE BOOKING REQUIRED
Option 3.

This course includes 8 hours of instruction and will allow you to use the roped walls and the bouldering areas on your own. It covers the rope management skills that you'll need to learn to keep safe on our high roped walls. The price also includes 1 month of free unlimited climbing when you finish the course.
LEARN TO CLIMB COURSE
Roped climbing & bouldering instruction
Minimum age 18
ADVANCE BOOKING REQUIRED
We believe that everyone should have the opportunity to climb at Beacon regardless of age or ability. Our users are aged 5-80+ and our climbing is designed to cater for all levels, from first experience to elite performance. It's not up to us to tell you how great Beacon is. We'll leave that to our customers.
Testimonials.
Read what our customers are writing about us!
My wife and I booked the 1 hour Taster session. I had climbed a little before (25yrs ago!) but my wife was a complete novice. But by the end she was flying up the walls! We both thoroughly enjoyed our session, so now were going to go back and book the Intro Course! A must for all to try.
We had a fantastic time at Beacon Climbing Centre. My 2 daughters aged 12 and 10 had an hour Taster Session and they thoroughly enjoyed it. They have never done anything like this before and were taken through everything step by step. Their instructor was absolutely brilliant, explained everything to them and answered all the questions that they had. He made us all feel very welcome. I was able to watch from the spectator's balcony and had a fantastic view and I was able to take some great picture of my girls climbing. Would highly recommend this activity for all ages.
Really simple to book and pay online. 1 adult aged 36 and 1 child aged 5. We arrived to a friendly welcome, were kitted out safely and headed to the walls. We did a Taster Session and this was great as I climbed the same walls as my girl. The instructor was fab, very friendly and recognised each person's ability. We both loved our hour and would definitely recommend it – young and old!
I'm petrified of heights but I thought a Group Taster Session would be a nice present for my boyfriend and some friends and family to do for his birthday… then somehow I ended up being very much involved. I was really apprehensive but the instructor took such good care of us all regardless of competence or confidence. He was relaxed and just gave us the assistance needed to do as much as we could. The whole group had an amazing time and although I only got a little way up I'm looking forward to going back to try and conquer my fear! I can't recommend it enough!