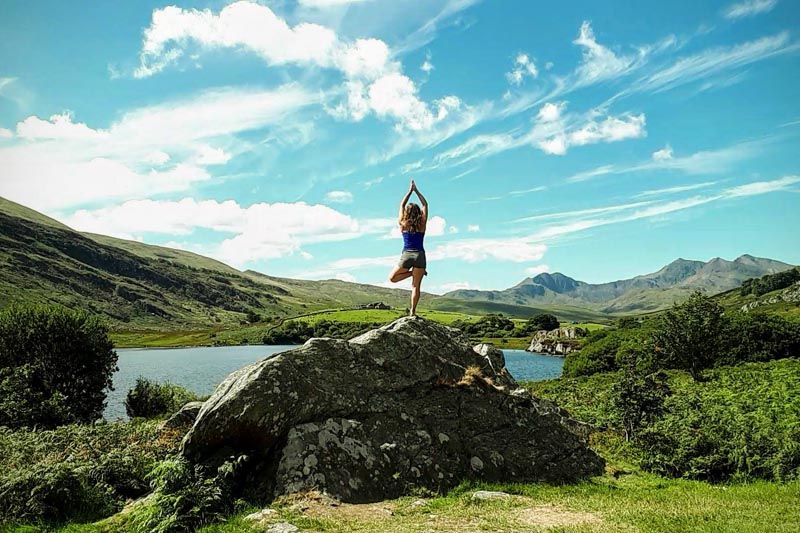 Yoga

at Beacon Climbing Centre.
Have you ever wondered what difference a regular yoga practice could make to your climbing or just to your life in general? Now is your chance to find out. Beacon Climbing Centre has teamed up with Ella Williams of Nalini Yoga to offer weekly Yoga classes that can help you to develop strength, stability, core, balance and flexibility, in addition to aiding general well-being by helping you to counteract the stresses of daily life.
Nalini Yoga aims to nurture individual wellness, by equally catering for both your physical and mental needs to create some balance in our demanding lives. With an underlying focus on correct alignment to protect and prevent injury, whilst encouraging students to consider the basic philosophy of Yoga, the classes intend to create a space for people to still their busy minds and find a centre of peace within.
The classes are suitable for all levels and are individualised so you can gain the most for your experience level. Mats are available but there are only a limited number. Please bring your own if you have one.
Nalini Yoga

with Ella Williams.
Your teacher.
Ella Williams is both a qualified Yoga teacher and Outdoor Instructor, currently balancing her interests between the two by working at an Outdoor Education Centre on Anglesey and by providing Hatha and Vinyasa classes to her local community here in the Caernarfon area.
Ella's interest in Yoga led her to take a 200 Hours Yoga Teacher Training course in Costa Rica, where she enjoyed developing her physical practice further, but also found that the philosophy behind Yoga had incredibly positive impacts on her sense of wellbeing. She hopes to pass this on to you.
Any queries for Private Yoga Tution or for combining Yoga with Outdoor Instruction can be directed to Ella using the contact details on this page.
Availability.
Due to the popularity of these classes, Ella does recommend booking in advance to secure your place for each class. Please use the booking link provided below. All sessions are £7.50 per person.
Monday Morning Hatha Flow : Every Monday 10:00am – 11:15am.

Beginner's Class : Every Monday 11:30am – 12:30pm.

Monday Evening Flow & Go! : Every Monday 6:15pm – 7:20pm.