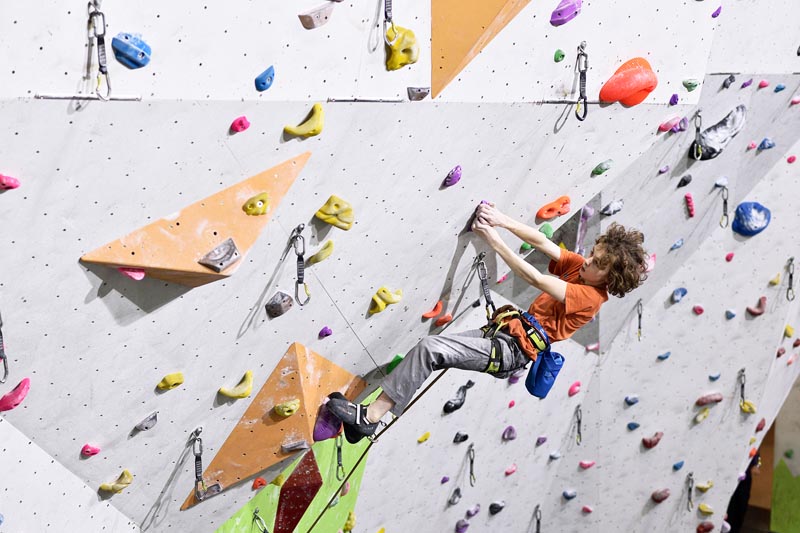 Climbing clubs

for children.
Tried climbing and now want to learn more? For aspiring young climbers who want to climb regularly, we operate weekly climbing clubs for all levels of ability including beginners.
Beacon Climbing Centre is proud to be an accredited NICAS (National Indoor Climbing Wall Award Scheme) Primary Centre delivering the nationally recognised NICAS syllabus to young climbers age 7-17 through our weekly climbing clubs.
The regular clubs run throughout the year, with breaks in the summer holidays and at Christmas, and provide a fun and motivating way for young people to engage in regular physical activity.  Enquire about our special holiday sessions too, or keep an eye on our social media.  A good way to keep up to date with Beacon news is to subscribe to our newsletter.  SIGN UP FOR OCCASIONAL EMAILS HERE.
A great way to prove that exercise can actually be really fun!

Weekly clubs for children of all abilities and all ages from 5-17.

All sessions fully supervised by qualified climbing instructors.

Sense of accomplishment and self-confidence at every level.

Develops movement, balance and co-ordination skills.

Enhances concentration and strengthens mental resolve.

Develops team work, communication skills and trust in others.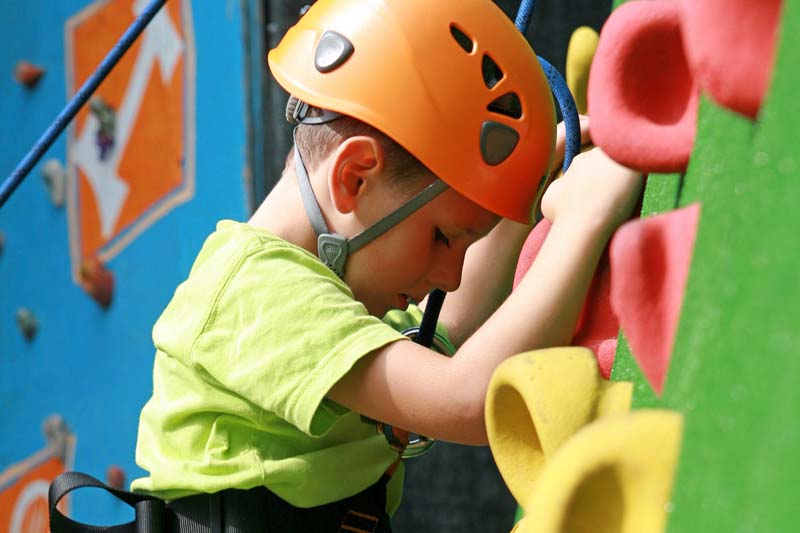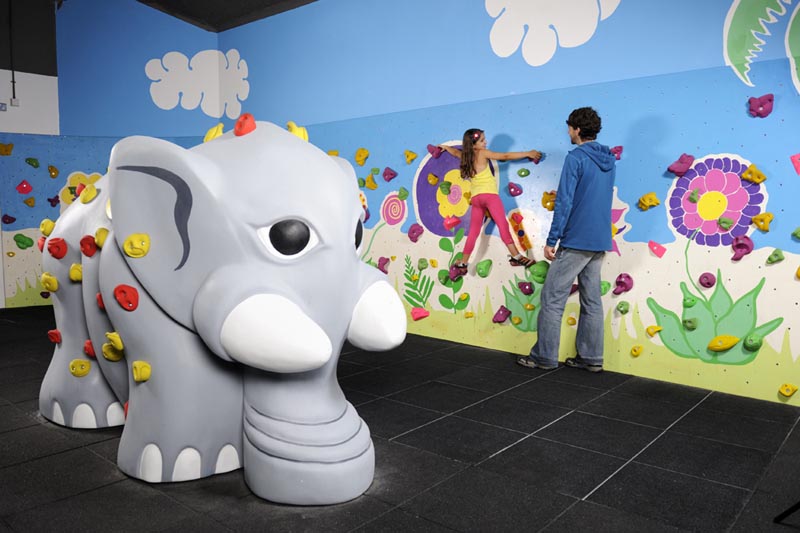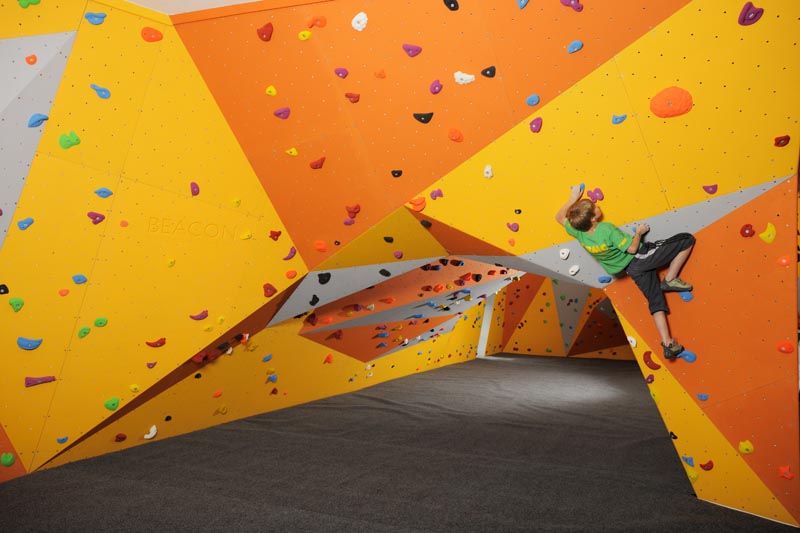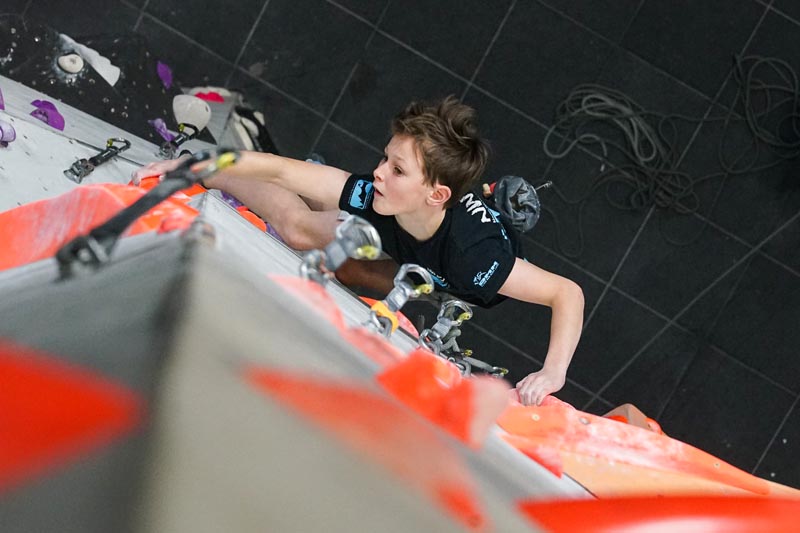 Climbing for younger children

age 3-7.
Beacon is a great place to let little climbers explore and develop their natural instincts to climb!
We have a dedicated play area for younger children including a low-level traverse climbing wall, Tommy the Elephant, Crazy Maze and spectator seating. Children using the area must be supervised by a parent or appropriate adult at all times, but we don't charge for spectator entry and our adjacent café serves an awesome cup of coffee and snacks and meals throughout the day. Advance booking is mandatory.
For children age 5-7, we also run weekly Cheeky Monkey climbing sessions that provide a fun introduction to roped climbing on the higher climbing walls at Beacon.
CHILDREN'S PLAY AREA(age 3-6)
Open all day during normal centre hours.
NICAS

National Indoor Climbing Award Scheme (age 7-17).
Suitable for children ages 7-17 and all levels of ability including beginners, weekly NICAS clubs at Beacon Climbing Centre provide the structure and motivation for young people to develop and progress with climbing whilst having their achievements recognised by a national body. NICAS features 5 different levels of award with increasing technical skill and knowledge with certificates awarded upon completion of each level. The aims of the scheme are:
to develop climbing movement skills and improve levels of ability.

to learn climbing rope-work and how to use equipment appropriately.

to develop risk assessment and risk management skills in the sport.

to work as a team, communicate with, and trust a climbing partner.

to provide a structure for development, motivation and improvement.

to develop an understanding of the sport, it's history and future challenges.

to provide a record of personal achievement.

to point the way to further disciplines and challenges beyond the scheme.

GREAT APES*(age 8-10)
NICAS programme
1 hour 30 minute weekly sessions
ROCKHOPPERS*(age 11-17)
NICAS programme
1 hour 30 minute weekly sessions
YOUNG LEADERS*(age 11-17)
NICAS programme
1 hour 30 minute weekly sessions
In addition to our NICAS programmes, we also operate weekly bouldering sessions every Saturday and Sunday at Beacon Climbing Centre, suitable for young climbers with previous climbing experience.
Participants will get loads of climbing done and get tips and advice on how to climb lots of different styles from steeper climbs that require a bit of muscle power to tenuous slabs where movement skills are the key to success.
Although formal instruction is not included, the sessions are fully supervised by an instructor offering advice, guidance and feedback on climbing skills and techniques.
The friendly atmosphere allows young climbers to enjoy using the bouldering areas at Beacon in an informative and progressive environment whilst learning how to climb responsibly and with suitable precautions.
Please note: Bouldering Club is for experienced young climbers only and the sessions do not include any roped climbing.
BOULDERING CLUB
(age 10-17)

£

15

/ session

£

50

/ month
Every Sunday 10:00am – 11.30am
EXPERIENCED CLIMBERS ONLY