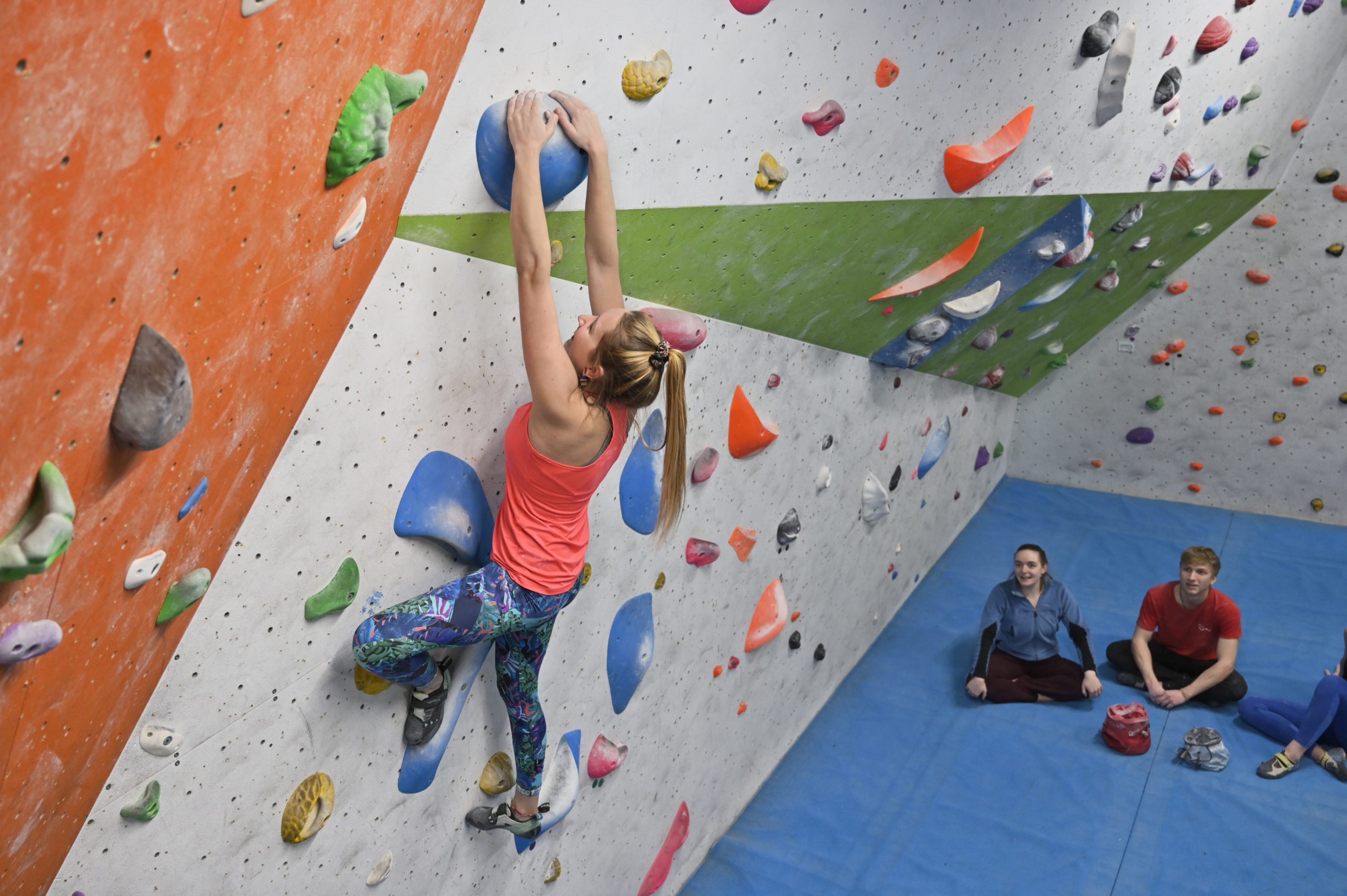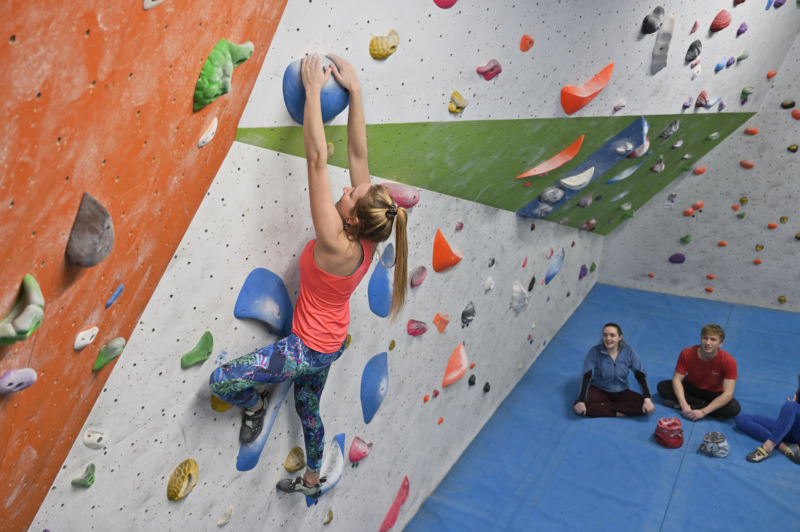 Bored with the gym?

Then try this!
You've probably already heard about bouldering. It's reckoned to be one of the fastest growing sports around and is a type of low-level climbing limited in height to 4-5m and practiced above foam matting. It is a great entry point to climbing, whether you are starting out with a few friends or on your own, because you don't need to use a rope or undergo any specialist safety training to have a go.
Sociable and dynamic, bouldering makes exercising motivating and fun and will give you a full body workout that is far more engaging than typical gym routines. Regular practice will improve your body dynamics, suppleness, power and strength and it's a great stress buster too. You can practise at your own pace and all our bouldering is difficulty graded and colour-coded, making it really easy to select challenges that are appropriate to your level of ability.
One of the best things about bouldering is that you can enjoy exercising in the same space as your friends, your partner or your family and the feeling of satisfaction from reaching the top is the same whether you're new to the sport or a seasoned pro. Keep in shape, distract yourself from the pressures of everyday life and most importantly, have fun whilst you're doing it.
Tempted? Get started with our Bouldering Induction!
Suitable for all ages from 16+.

1 hour induction £20 per person.
Got a question? Find the answer here.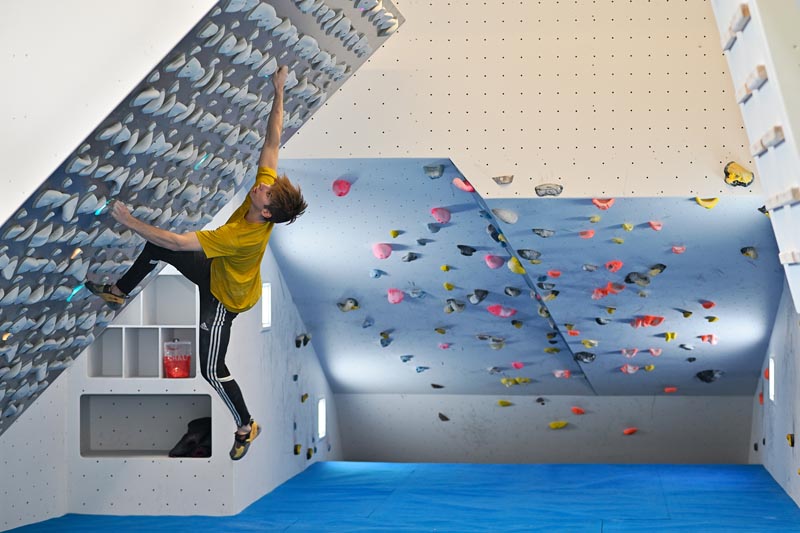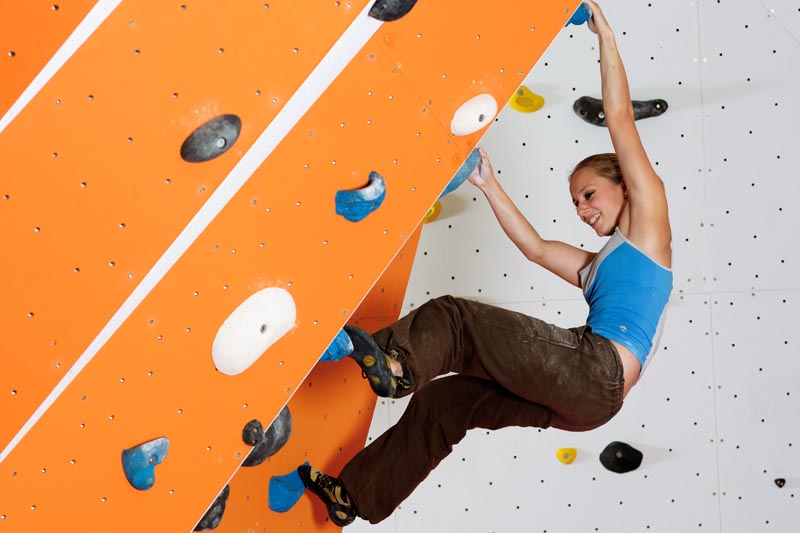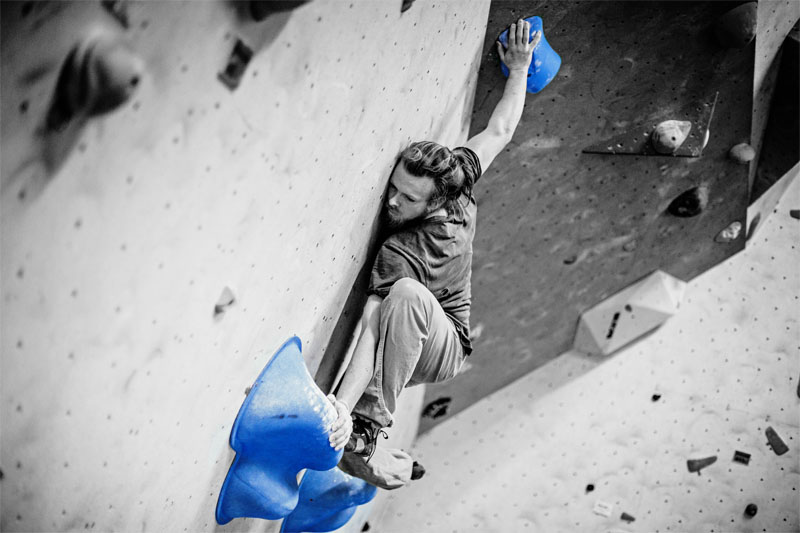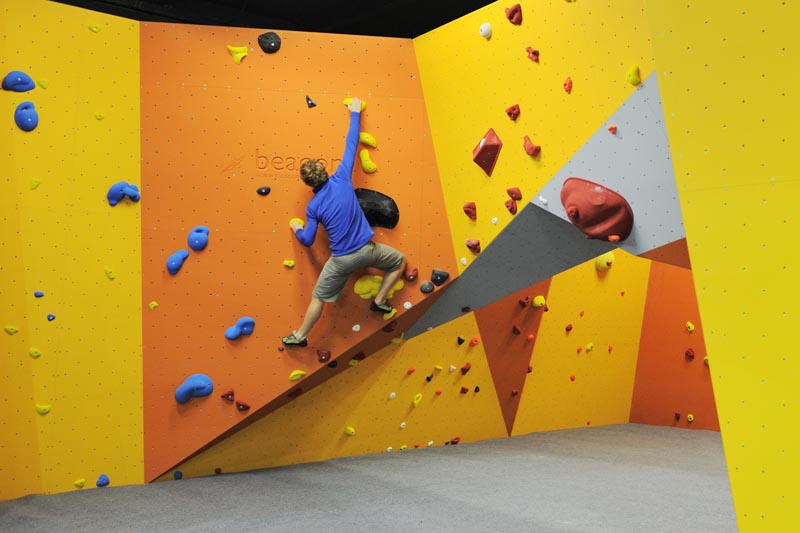 Sounds good…

how do I book?
We run Bouldering Inductions every week, during weekday mornings, afternoons and evenings, and also at weekends. You can book right here using our simple to use online booking system. Our online booking system operates in real time so you can check current availability and select any available session.
BOULDERING INDUCTION
1 hour induction
Minimum age 16
ADVANCE BOOKING REQUIRED
Step 1:
Check times and availability using our online calendar and book your induction.
Step 2:
During your 1 hour induction, we'll get you started with the fundamentals of bouldering and you'll then be able to use Beacon on your own, including during the rest of the day immediately following your induction.
Step 3:
You're ready to go! You can now visit Beacon at any time and go bouldering unsupervised upon payment of our standard day pass fee – see our current rates HERE. Unlike regular gyms, Beacon is operated on a pay as you go basis so you don't need to sign up to any contracts to use the centre.
If you become a regular user and want to save money, we do offer 10 entry pass deals that allow reduced rate entry at any time for a total of 10 visits with an advance payment, or unlimited membership deals. Please ask at reception for further details.
Testimonials.
Still unsure? Read what our customers are writing about us!
We're now regulars at Beacon Climbing Centre as it's so addictive. We started with the Bouldering Induction and then went on to do the full Learn to Climb Course. The climbing is great, and the staff are wonderful. It's a great atmosphere, full of friendly people. The place closes at 10pm so once you've paid you can stay all day which gives you ages to climb!
It was my first experience with climbing, and everything about it was professional, the instructor was superb, very patient and thorough. I couldn't have asked for a better experience.
I completed a Bouldering Induction with my partner and the staff were super friendly and so helpful. I would definitely recommend it.
We far exceeded our expectations for climbing during our first session and had a thoroughly enjoyable time. The instruction was spot on and we particularly liked the way our instructor adapted to suit our initial abilities and progress.