Looking for some Christmas gift inspiration? We reckon that nothing says "Happy Christmas!" better than a Beacon voucher. Put a smile on the face of the climbing fanatic, fitness enthusiast or thrill-seeker in your life with the gift of climbing, with two great gift options to choose from:
#1 Digital Vouchers.
These can be purchased online for instant delivery (perfect as a last minute option…!) and can be redeemed against any of the sessions and courses available at Beacon Climbing Centre. You will receive a voucher by email that you can print out and include in a gift card, or you can send the email directly to the gift recipient.
#2 Printed Vouchers.
We offer a selection of different vouchers available to buy at reception for the different climbing activities available at Beacon. Read through the voucher descriptions below or ask at reception if you need further help!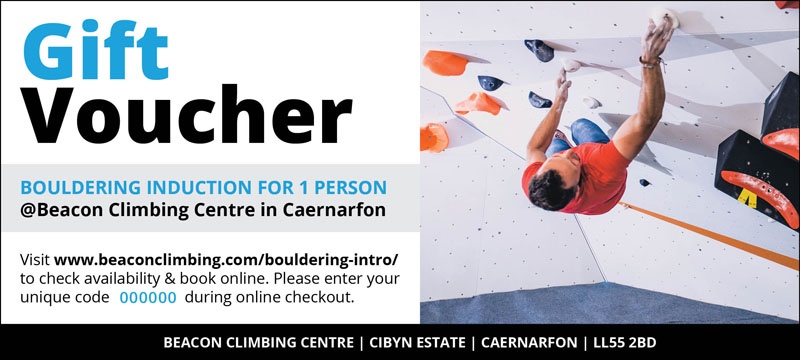 Bouldering Induction
Voucher £15
A 1 hour induction that teaches the fundamentals of bouldering – a form of low-level climbing that offers a full body workout that is much more engaging than typical gym routines! READ MORE…
Buy for: Adults age 18+ keen on fitness and looking for a new experience to try.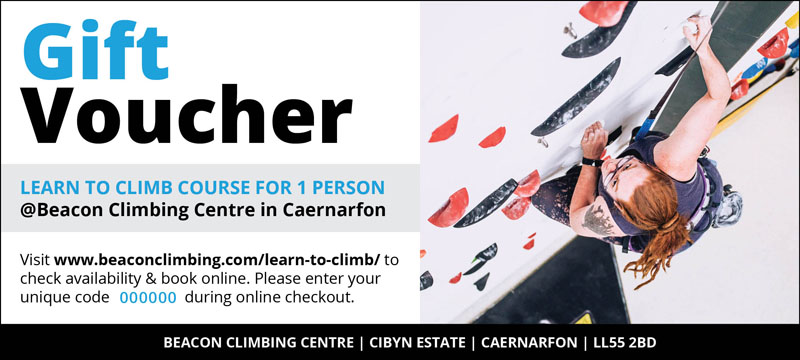 Learn to Climb Course
Voucher £80
An 8 hour course that teaches the skills and techniques needed for roped climbing. The voucher also includes 1 month of free unlimited climbing to start upon completion of the course. READ MORE…
Buy for: Adults age 18+ who want to learn the skills needed to climb safely and independently.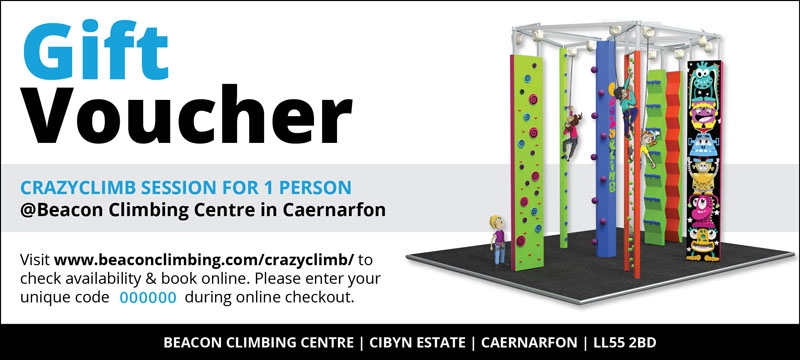 CrazyClimb
Voucher £18
The most fun you can have climbing! This 1 hour session offers a unique and exciting experience that will leave any child buzzing. READ MORE…
Buy for: Children age 5+ looking for an adrenaline fuelled experience!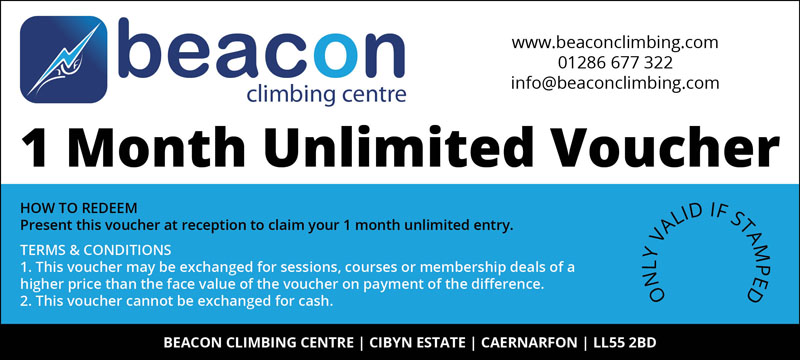 1 Month Unlimited
Voucher £60
Unlimited use of the climbing facilities at Beacon for an entire month and every climber's dream gift. 10-entry pass vouchers also available for £85.
Buy for: Anyone who's mad about climbing at Beacon regularly.
… And small gifts.
You can also find a selection of small gifts at reception including funky chalk bags, Boot Bananas to neutralise fruity footwear(!) and climbing related stocking fillers including tape, brushes and chalk.